Posts for tag: oral cancer
By One Dental Care - Kunio Chan, DMD, MAGD
July 17, 2019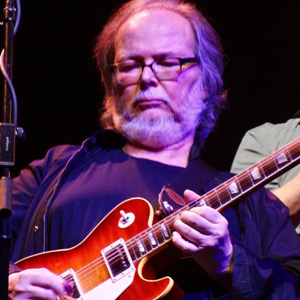 Fans of the legendary rock band Steely Dan received some sad news a few months ago: Co-founder Walter Becker died unexpectedly at the age of 67. The cause of his death was an aggressive form of esophageal cancer. This disease, which is related to oral cancer, may not get as much attention as some others. Yet Becker's name is the latest addition to the list of well-known people whose lives it has cut short—including actor Humphrey Bogart, writer Christopher Hitchens, and TV personality Richard Dawson.
As its name implies, esophageal cancer affects the esophagus: the long, hollow tube that joins the throat to the stomach. Solid and liquid foods taken into the mouth pass through this tube on their way through the digestive system. Worldwide, it is the sixth most common cause of cancer deaths.
Like oral cancer, esophageal cancer generally does not produce obvious symptoms in its early stages. As a result, by the time these diseases are discovered, both types of cancer are most often in their later stages, and often prove difficult to treat successfully. Another similarity is that dentists can play an important role in oral and esophageal cancer detection.
Many people see dentists more often than any other health care professionals—at recommended twice-yearly checkups, for example. During routine examinations, we check the mouth, tongue, neck and throat for possible signs of oral cancer. These may include lumps, swellings, discolorations, and other abnormalities—which, fortunately, are most often harmless. Other symptoms, including persistent coughing or hoarseness, difficulty swallowing, and unexplained weight loss, are common to both oral and esophageal cancer. Chest pain, worsening heartburn or indigestion and gastroesophageal reflux disease (GERD) can also alert us to the possibility of esophageal cancer.
Cancer may be a scary subject—but early detection and treatment can offer many people the best possible outcome. If you have questions about oral or esophageal cancer, call our office or schedule a consultation. You can learn more in the Dear Doctor magazine article "Oral Cancer."
By One Dental Care - Kunio Chan, DMD, MAGD
April 09, 2017
WHEN PEOPLE GO TO THE DENTIST, it's generally because they have a toothache, they need some dental work done, or they want to get their teeth cleaned. But this month being Oral Cancer Awareness Month, we want to emphasize more than ever how important regular, twice-yearly dental exams are. Of course your dentist will make sure you don't have any cavities, but what you may not realize is that regular dental exams could actually save your life.
What You Need To Know About Oral Cancer
Some people think oral cancer is rare, and while comparatively, it is ture but here are the facts: approximately 132 individuals are diagnosed with oral cancer each day in the United States alone, and someone dies of oral cancer every hour. It is a particularly deadly cancer–only about half of oral cancer patients survive five years past their initial diagnosis. But what we really want you to remember is that early detection saves lives. When oral cancer is detected early, survival rates increase by 80 to 90 percent!
Be Aware Of The Risk Factors
Certain lifestyle activities can put you at a higher risk of developing oral cancer. Familiarize yourself with these risk factors:
Tobacco use–Smoking and other tobacco use makes you three times more likely to develop oral cancer
Alcohol consumption–Drinking alcohol more than doubles your risk of oral cancer
Excessive sun exposure–Frequent and prolonged exposure to the sun's UV rays increases your risk of developing lip cancer
Age–Two-thirds of individuals with oral cancer are over age 55
While knowing the risks can help us prevent oral cancer, it still occurs in people without any of the above risk factors. In fact, it is becoming increasingly more prevalent among non-smoking, healthy individuals. The reason for this shift is the rise of HPV, or human papillomavirus, a common sexually transmitted infection. Individuals with HPV are 32 times more likely to develop oral cancer–even more so than tobacco users.
Get Screened Regularly At Routine Dental Exams
Oral cancer often begins as a painless sore in the mouth. We encourage doing frequent self checks at home as well as visiting your dentist regularly, where you will receive routine oral cancer screenings. Come and see us immediately if you experience any lumps, white or red patches, numbness, or a sore that doesn't heal within two weeks in and around the mouth and throat.
As dental professionals, we are the first line of defense against this awful disease. Next time you're in our office, ask us more about how we screen for oral cancer. We'd be happy to answer any questions you have.
Help Us Raise Awareness
Unfortunately, we don't hear as much about oral cancer as we do other cancers, and many people are unaware of their need to get screened on a regular basis at routine dental exams. As your trusted oral health care providers, we want to change that. Help us spread oral cancer awareness this month by sharing this post with your friends and loved ones.
We love being the dental practice you trust! Thank you!