Posts for tag: cosmetic dentistry
By One Dental Care - Kunio Chan, DMD, MAGD
October 25, 2016
Improving your smile has never been easier, thanks to dental veneers. Dr. Kunio Chan, your Billerica, MA dentist at One Dental Care,
discusses how veneers can change the things you don't like about your smile.
Change starts with a thin layer of porcelain
Veneers were invented in 1928 for a film shoot, but it wasn't until years later that dentists found a long-lasting way to attach them to the teeth. The thin porcelain shells look just tooth enamel and are ideal for making minor alterations to your small. Although veneers are about as thick as a fingernail, they're very strong and stain resistant. Dental veneers are attached to the front surfaces of teeth only and offer a quick way to make over your smile.
Veneers are an ideal solution for a variety of cosmetic issues
Dental veneers may be thin, but they're very effective at covering small defects that detract from your smile. Don't like the shape of your teeth? That tooth won't stand out any longer after you receive your custom-made veneer. A porcelain veneer can also be used to conceal a slightly crooked tooth, although orthodontic treatment may be needed if you have significant alignment problems.
Veneers also cover small chips and other flaws, including teeth shortened by grinding. In some cases, your Billerica dentist may recommend a crown instead of a veneer, particularly if your tooth has become very short. Dental veneers offer a simple way to hide discolorations and can be used to improve the look of a tooth discolored by a dental procedure or tetracycline use. If you're embarrassed by your dull, yellow teeth, veneers can be used on all of your teeth to brighten your smile. Unlike tooth whitening, which only offers an average improvement of three to eight shade, there's virtually no limit to the level of whiteness you can attain with veneers.
Are you interested in learning how you can benefit from veneers. Call Dr. Chan, your Billerica, MA, dentist at One Dental Care, at (978) 894-1166 to schedule an appointment to begin the veneer process.
By One Dental Care - Kunio Chan, DMD, MAGD
August 29, 2015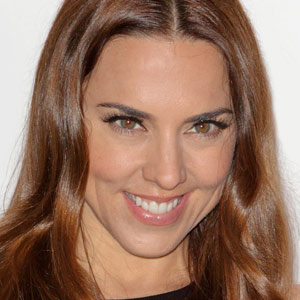 As a member of the best-selling pop group Spice Girls, Mel C (AKA Sporty Spice) enjoyed her share of musical superstardom. At the band's peak in the Nineties, the young singer's signature look featured baggy sweatpants, an assortment of tattoos, a nose stud and a gold-capped incisor, front and center in her mouth. Today, Melanie Chisholm is still singing — but now she's a mom, an amateur triathlete… and that gold tooth is just a memory. Not only that, her smile looks more evenly spaced and whiter than it did when she was referred to as the "tomboy" of the group.
What happened? In our view, it all boils down to changing tastes — plus a little bit of help from dental professionals. As the "wannabe" singer proves, there's no single standard when it comes to making your teeth look their best. Your own look is unique to you — and your smile can reflect that individuality.
For example, crowns (caps) are substantial coverings that may be placed on teeth when they are being restored. They are available in three types: gold, all-porcelain, or porcelain-fused-to-metal. The latter two are tooth-colored, while the gold is — well, shiny like gold bling. Which one is right for you? In many cases, it's your choice.
Likewise, dental veneers — wafer-thin shells that can correct cosmetic issues by covering the surface of your teeth — can be made in a variety of shades. Their hues may range from natural ivory to Hollywood white, and everything in between. What's the best color for you? Only you can say.
Some people opt for a "smile makeover" that uses small irregularities in the spacing and color of teeth to create a more "natural" look. Other folks want a perfectly even, brilliant white smile that dazzles the eye. Still others are looking to match or restore the smile they once had — perhaps even re-creating a signature gap between the teeth. As long as there are no other dental issues involved, the choice is yours.
So if you're unhappy with your smile — or if you feel it doesn't reflect the person you "wannabe" — why not talk to us about a smile makeover? Just call our office to schedule a consultation. You can learn more about this topic in the Dear Doctor magazine articles "Beautiful Smiles by Design" and "The Impact of a Smile Makeover."