Posts for: November, 2017
By One Dental Care - Kunio Chan, DMD, MAGD
November 20, 2017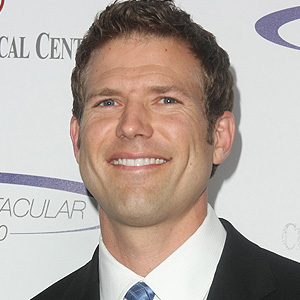 If we could go back in time, we all probably have a few things we wish we could change. Recently, Dr. Travis Stork, emergency room physician and host of the syndicated TV show The Doctors, shared one of his do-over dreams with Dear Doctor magazine: "If I [could have] gone back and told myself as a teenager what to do, I would have worn a mouthguard, not only to protect my teeth but also to help potentially reduce risk of concussion."
What prompted this wish? The fact that as a teenage basketball player, Stork received an elbow to the mouth that caused his two front teeth to be knocked out of place. The teeth were put back in position, but they soon became darker and began to hurt. Eventually, both were successfully restored with dental crowns. Still, it was a painful (and costly) injury — and one that could have been avoided.
You might not realize it, but when it comes to dental injuries, basketball ranks among the riskier sports. Yet it's far from the only one. In fact, according to the American Dental Association (ADA), there are some two dozen others — including baseball, hockey, surfing and bicycling — that carry a heightened risk of dental injury. Whenever you're playing those sports, the ADA recommends you wear a high-quality mouth guard.
Mouthguards have come a long way since they were introduced as protective equipment for boxers in the early 1900's. Today, three different types are widely available: stock "off-the-shelf" types that come in just a few sizes; mouth-formed "boil-and-bite" types that you adapt to the general contours of your mouth; and custom-made high-quality mouthguards that are made just for you at the dental office.
Of all three types, the dentist-made mouthguards are consistently found to be the most comfortable and best-fitting, and the ones that offer your teeth the greatest protection. What's more, recent studies suggest that custom-fabricated mouthguards can provide an additional defense against concussion — in fact, they are twice as effective as the other types. That's why you'll see more and more professional athletes (and plenty of amateurs as well) sporting custom-made mouthguards at games and practices.
"I would have saved myself a lot of dental heartache if I had worn a mouthguard," noted Dr. Stork. So take his advice: Wear a mouthguard whenever you play sports — unless you'd like to meet him (or one of his medical colleagues) in a professional capacity…
If you would like more information about mouthguards, please contact us or schedule an appointment for a consultation. You can read more in the Dear Doctor magazine article "Athletic Mouthguards."
By One Dental Care - Kunio Chan, DMD, MAGD
November 12, 2017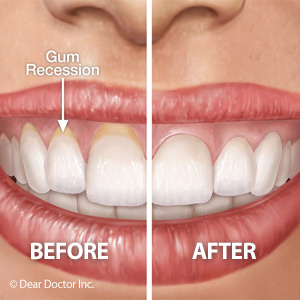 Your gums can take a lot — they're resilient and they endure a variety of abrasive foods over a lifetime. But resilience isn't the same as invulnerability: your gums can be weakened by periodontal (gum) disease or by over-aggressive brushing that causes them to shrink away (recede) from the teeth they protect.
Unfortunately, it's not a rare problem — millions suffer from some degree of gum recession, caused mainly by gum disease. This aggressive infection arises from bacteria in dental plaque, a thin film that builds up on tooth surfaces due to inadequate oral hygiene. Fortunately, gum disease can be effectively treated in its early stages by removing plaque above and below the gum line. Diseased gums will quickly rebound to their normal health.
Unfortunately, though, heavily recessed gums from advanced stages of gum disease (as well as those who've inherited thinner gum tissues and are more susceptible to recession) may not come back fully without help. This can affect the health and survival of affected teeth, as well as your appearance.
Plastic periodontal surgery can help restore these lost tissues. There are a number of procedures that can be used depending on the exact nature of the recession, and most involve some form of tissue grafting. A specimen of donated gum tissue (either from another portion of the patient's gums or a thoroughly cleansed and properly processed donation from another person) is surgically attached to the gums at the recession site.
The graft can be completely freed from the harvest area or in some cases a part of it remains attached to receive blood supply while the rest is grafted to the site. These procedures, especially the latter, require meticulous skill and sophisticated microsurgical techniques to make an effective attachment. If the tooth root is involved, it must be thoroughly prepared beforehand through polishing and decontamination to ensure the new graft will take. The graft is sutured in place and sometimes covered with a moldable dressing for protection.
As the area heals, the tissues begin to grow around the graft, restoring better coverage for the tooth. Coupled with comprehensive gum disease treatment, this form of plastic surgery can restore new health to teeth and a transformed smile.
If you would like more information on treating gum recession with plastic surgery, please contact us or schedule an appointment for a consultation. You can also learn more about this topic by reading the Dear Doctor magazine article "Periodontal Plastic Surgery."