Posts for: April, 2017
By One Dental Care - Kunio Chan, DMD, MAGD
April 15, 2017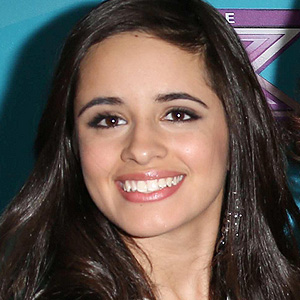 Everyone loves a concert where there's plenty of audience participation… until it starts to get out of hand. Recently, the platinum-selling band Fifth Harmony was playing to a packed house in Atlanta when things went awry for vocalist Camila Cabello. Fans were batting around a big plastic ball, and one unfortunate swing sent the ball hurtling toward the stage — and directly into Cabello's face. Pushing the microphone into her mouth, it left the "Worth It" singer with a chipped front tooth.
Ouch! Cabello finished the show nevertheless, and didn't seem too upset. "Atlanta… u wild… love u," she tweeted later that night. "Gotta get it fixed now tho lol." Fortunately, dentistry offers a number of ways to make that chipped tooth look as good as new.
A small chip at the edge of the tooth can sometimes be polished with dental instruments to remove the sharp edges. If it's a little bigger, a procedure called dental bonding may be recommended. Here, the missing part is filled in with a mixture of plastic resin and glass fillers, which are then cured (hardened) with a special light. The tooth-colored bonding material provides a tough, lifelike restoration that's hard to tell apart from your natural teeth. While bonding can be performed in just one office visit, the material can stain over time and may eventually need to be replaced.
Porcelain veneers are a more long-lasting solution. These wafer-thin coverings go over the entire front surface of the tooth, and can resolve a number of defects — including chips, discoloration, and even minor size or spacing irregularities. You can get a single veneer or have your whole smile redone, in shades ranging from a pearly luster to an ultra-bright white; that's why veneers are a favorite of Hollywood stars. Getting veneers is a procedure that takes several office visits, but the beautiful results can last for many years.
If a chip or crack extends into the inner part of a tooth, you'll probably need a crown (or cap) to restore the tooth's function and appearance. As long as the roots are healthy, the entire part of the tooth above the gum line can be replaced with a natural-looking restoration. You may also need a root canal to remove the damaged pulp material and prevent infection if the fracture went too far. While small chips or cracks aren't usually an emergency (unless accompanied by pain), damage to the tooth's pulp requires prompt attention.
If you have questions about smile restoration, please contact us and schedule an appointment. You can read more in the Dear Doctor magazine articles "Porcelain Veneers: Strength & Beauty As Never Before" and "Porcelain Crowns & Veneers."
By One Dental Care - Kunio Chan, DMD, MAGD
April 09, 2017
WHEN PEOPLE GO TO THE DENTIST, it's generally because they have a toothache, they need some dental work done, or they want to get their teeth cleaned. But this month being Oral Cancer Awareness Month, we want to emphasize more than ever how important regular, twice-yearly dental exams are. Of course your dentist will make sure you don't have any cavities, but what you may not realize is that regular dental exams could actually save your life.
What You Need To Know About Oral Cancer
Some people think oral cancer is rare, and while comparatively, it is ture but here are the facts: approximately 132 individuals are diagnosed with oral cancer each day in the United States alone, and someone dies of oral cancer every hour. It is a particularly deadly cancer–only about half of oral cancer patients survive five years past their initial diagnosis. But what we really want you to remember is that early detection saves lives. When oral cancer is detected early, survival rates increase by 80 to 90 percent!
Be Aware Of The Risk Factors
Certain lifestyle activities can put you at a higher risk of developing oral cancer. Familiarize yourself with these risk factors:
Tobacco use–Smoking and other tobacco use makes you three times more likely to develop oral cancer
Alcohol consumption–Drinking alcohol more than doubles your risk of oral cancer
Excessive sun exposure–Frequent and prolonged exposure to the sun's UV rays increases your risk of developing lip cancer
Age–Two-thirds of individuals with oral cancer are over age 55
While knowing the risks can help us prevent oral cancer, it still occurs in people without any of the above risk factors. In fact, it is becoming increasingly more prevalent among non-smoking, healthy individuals. The reason for this shift is the rise of HPV, or human papillomavirus, a common sexually transmitted infection. Individuals with HPV are 32 times more likely to develop oral cancer–even more so than tobacco users.
Get Screened Regularly At Routine Dental Exams
Oral cancer often begins as a painless sore in the mouth. We encourage doing frequent self checks at home as well as visiting your dentist regularly, where you will receive routine oral cancer screenings. Come and see us immediately if you experience any lumps, white or red patches, numbness, or a sore that doesn't heal within two weeks in and around the mouth and throat.
As dental professionals, we are the first line of defense against this awful disease. Next time you're in our office, ask us more about how we screen for oral cancer. We'd be happy to answer any questions you have.
Help Us Raise Awareness
Unfortunately, we don't hear as much about oral cancer as we do other cancers, and many people are unaware of their need to get screened on a regular basis at routine dental exams. As your trusted oral health care providers, we want to change that. Help us spread oral cancer awareness this month by sharing this post with your friends and loved ones.
We love being the dental practice you trust! Thank you!